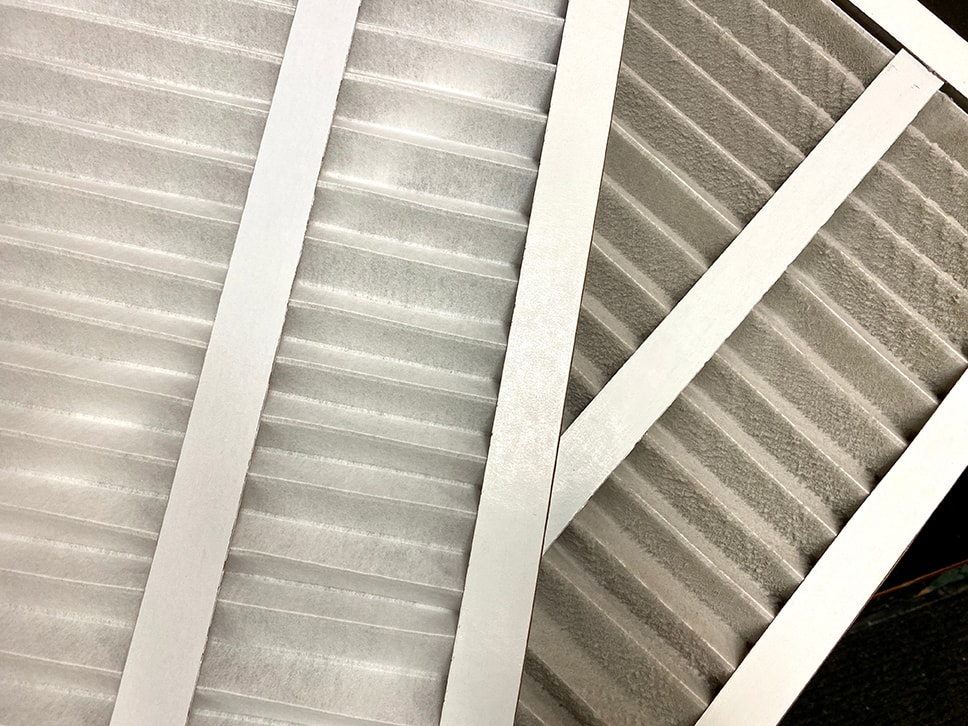 Why Is It Important To Change HVAC Filters?
As a subject that comes up at least once in every maintenance-geared post here from Robillard, the importance of changing hvac filters cannot be understated. This month, we're dedicating an entire post to break down some of the major reasons why it is so crucial to always regularly change hvac filters.
Maintaining Healthy Air Quality:
Having clean air circulating in your home is especially important if anyone in the home suffers from allergies or asthma. Dirty air filters worsen the air quality by constantly circulating potential allergens and irritants and can exacerbate symptoms. If you have pets, pet dander will accumulate in the system and then spread allergens throughout the entire household. An easy fix is to replace your filter and prevent air quality from deteriorating.
Keep Utility Bills Down:
When your HVAC filters are routinely changed your system is less stressed. If your filters are full of dust, dirt, or anything else that finds its way into the vents, then your HVAC system's motor will have to push harder and harder to maintain airflow. The harder the motor has to push the more power it draws. Having dirty filters that clog the system also make the entire system less efficient which leads to it running more frequently.
Extending The Life of Your HVAC System:
One of the most common reasons HVAC systems break down is because of dirty filters that are never changed. As dirt accumulates, air can't pass, or worse, the system overheats. In a best-case scenario, your unit will need to be repaired. In the worst case, not replacing filters could put it over the edge and require you to replace the system entirely. Replacing the filter is an easy way to lengthen the life of your heating system.
These are just three examples on the nearly endless list of reasons why replacing your HVAC filters regularly is critically important. As we enter the long winter months, take some advice from the professionals here at Robillard HVAC – change your filters. It is a simple process that can likely help you avoid costly repairs and system outages during the cold days to come.
ABOUT ROBILLARD HVAC
If you're in need of HVAC maintenance services in North Central Massachusetts or South Central New Hampshire, Robillard HVAC is the call to make with over 15 years of experience. Our maintenance specialists work quickly, efficiently, and effectively so that your system gets back up to speed and running clean. Contact Robillard HVAC today for expert HVAC services.
 For more information contact:
Robillard HVAC
Servicing North Central MA
& South Central NH
BUSINESS HOURS
7:00AM – 7:00PM
AVAILABLE 24/7 FOR EMERGENCIES
scott@robillardhvac.com
View Our Service Areas