OVER 15 YEARS OF EXPERIENCE
Owner and operator Scott Robillard has worked in the heating, ventilation and air conditioning industry for over 15 years. After several years of working for larger HVAC companies, Scott utilized not only his professional knowledge and experience, but his intuition of the weak points prevalent in the industry to start his own company – Robillard HVAC. While we specialize in oil burner servicing and ductless air conditioning, the professionals at Robillard HVAC are capable of working on most makes and models of heating and cooling systems. As a testament to our values as a company – Scott, and by extension Robillard HVAC, is a proud member of Kiwanis International – an organization centered on building strong local communities.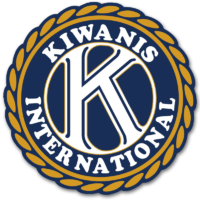 Heating System Repair
Don't shiver in the cold if your heater is broken or inefficient. Our technicians are ready to help. We'll keep the heat on no matter what.
Emergency 24/7 Repair
If your heat or air conditioning shuts off when you're in dire need, our team is here to help with fast-acting 24/7 emergency repair service!
Cooling System Repair
Our goal is to prevent you from ever going without cool air during the heat of Summer. We Can take care of any air conditioning needs.
North Central MA / South Central NH
North Central MA / South Central NH