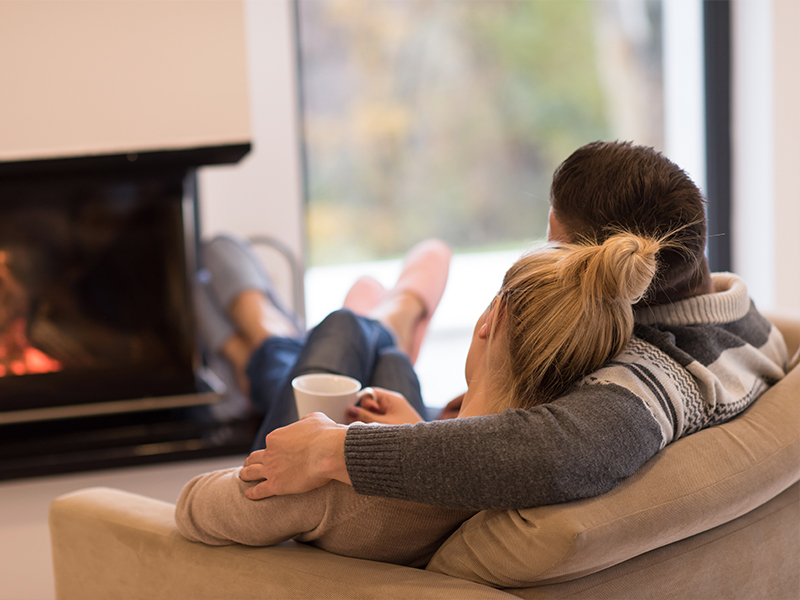 Simple HVAC Tips For Reliable Heating This Holiday Season
With the holidays already here, it's important that you have a solid grasp on keeping your home comfortable for you and your family. With any rushing around or planning that you have to do for New Year festivities, you can make sure that your heating system throughout your entire home is reliable and set up for success. From new technology like smart thermostats controlled by smartphone apps to old fashioned solutions like proper home insulation and draft control, here are some HVAC holiday tips that can keep your home cozy during your next gathering and all Winter long.
Heat Scheduling
Thermostats used to be a very binary device in which you were cranking it up to stay warm or plunging it down to save money or keep from overheating. Luckily, this technology has advanced to the point where even lower-cost thermostat models typically offer some customization and automation in terms of heating schedules during the weekdays and weekends. Setting a proper and efficient heating schedule will not only save you money on your energy bill, but it will take the planning and the confusion out of heating your home. You can set your heat to come on a few hours before you wake up so that the family is comfortable on New Years morning instead of huddling around their cup of coffee or cocoa for warmth. You can utilize long stretches of downtime in which the house is empty to give your heating system a break from running non-stop all day, and then still have plenty of time to heat the house back up to your desired temperature a few hours before you walk through the door. If you know that one of your relatives is prone to being especially cold, you can edit your schedule accordingly. Heat scheduling is the most efficient and time-saving option that takes some of the guesswork out of your holidays so you can focus on what's truly important: spending time with your family and loved ones.
Smart Thermostats
Apart from heat scheduling, thermostats have become advanced enough to be controlled through an app on your smartphone, tablet, or computer. You can even change the heat in your home from miles away. With a smart thermostat, you can heat or cool the room without even having to leave the festivities, or even leave your couch. Simply open up the app, adjust the temperature, and go back to enjoying time with your family. These smart thermometers are getting more reasonably priced every year and you can keep an eye out for money-saving deals around the holidays. It may be a worthwhile investment to save you time and to keep your loved ones content year-round.
Checking & Reinforcing Insulation
All the technology and gadgets in the world will not help you if your home is not properly insulated. It's crucial that you check the insulation on your doors, windows, siding, basement, and attic several weeks before big gatherings or holiday festivities if you want to ensure minimal interference from the winter weather. From simple DIY insulation repair to major inspections from your local HVAC specialist, this is one of the most important considerations you should make this holiday season.
Windows/Doors Draft Control
With all the craziness that comes with the holiday season, make sure to keep an eye on your windows and doors as you're entering and leaving the house. Eliminating unnecessary drafts can save you time and money with your heating efforts. Developing a regular schedule for checking drafts will lessen the burden and make it into a more automated process. The more regularly you check for drafts, the more likely you are to spot any anomalies or issues that can be solved. This will make it far easier to ensure your home will be consistently heated without any additional effort or planning.
Emergency Repairs Available 24/7
In the off chance that your heating system malfunctions or stops working altogether, you can call Robillard HVAC for 24/7 emergency heat repair and maintenance services. Whether it's your furnace, boiler, oil tank, heat pump, or any other issue with your home heating system, we're here to help! Our expert team has years of experience making emergency house calls so you know that you're in good hands.
Keeping your home properly heated doesn't have to be a complicated process. From valuable investments in your thermostat to simple maintenance and vigilance, you can enjoy the holidays with your loved ones in a warm and comfortable home with these simple HVAC holiday tips. As always, you can call Robillard HVAC at 978-821-4526 for 24/7 emergency heat repair and maintenance.
ABOUT ROBILLARD HVAC
If you're in need of HVAC maintenance services in North Central Massachusetts or South Central New Hampshire, Robillard HVAC is the call to make with over 15 years of experience. Our maintenance specialists work quickly, efficiently, and effectively so that your system gets back up to speed and running clean. Contact Robillard HVAC today for expert HVAC services.
 For more information contact:
Robillard HVAC
Servicing North Central MA
& South Central NH
BUSINESS HOURS
7:00AM – 7:00PM
AVAILABLE 24/7 FOR EMERGENCIES
scott@robillardhvac.com
View Our Service Areas