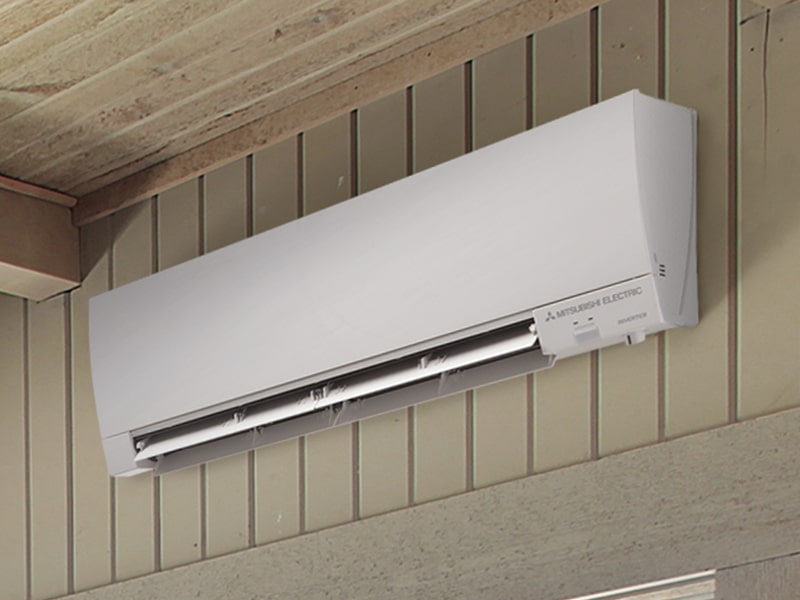 Ductless mini split systems are quickly rising in popularity, keeping countless homes across the country comfortable throughout the year. These systems offer a wide range of benefits, making them the perfect fit for just about any home. Let's dive into the advantages of ductless mini splits, and discover why they make for the perfect installation this spring.
Installation Process is a Breeze
With many air conditioning and heating systems, installation is a complicated process. Many homeowners fear the cost, both in terms of money and time. Luckily, ductless mini split installation is incredibly simple. A ductless system consists of both a wall-mounted unit as well as an outdoor compressor. The only necessary "construction" is a minor hole drilled into the wall, allowing the two units to interact. Not only is this process non-invasive, but it can get you enjoying the perks of air conditioning in no time.
Unmatched Levels of Energy-Efficiency
With the simple installation process comes one major benefit: energy-efficiency. With just one tiny hole in your wall, air leakage is no longer a concern. Unlike ductwork and window units, mini splits rarely encounter issues with air leakage. Your ductless unit can quickly turn off and on, adjusting your space to the desired temperature – with minimal strain. Of course, energy efficiency can go a long way in cutting down on energy costs. So if you are looking for a cheaper option, ductless may be the best option for you.
The Benefits to Going Ductless
Without the need for complicated ductwork, you never have to worry about cleaning. Ductwork can suffer from buildup of dust, debris, and even mold – possibly putting your family at risk without you even noticing. Ductless mini splits circumvent this problem entirely, keeping maintenance to a minimum. The systems also offer incredible design flexibility, as the units can be mounted just about anywhere – from just along the ceiling, to anywhere on the wall. The units are incredibly sleek and modern, so they never stand out too much and fit in just about any home. With the option to use a remote control, you also never have to worry about physically reaching the system. Ductless mini splits are truly versatile!
With ductless mini split systems, you can stay ahead of the heat and stay warm in the winter. With this versatile and energy-efficient system, you will never have to worry about many of the typical HVAC concerns. Contact Robillard HVAC today to learn more about our installation options, and get started on installing your new system. We cannot wait to assist you!
Sources Used For Article: energy.gov
ROBILLARD HVAC
If you're looking for spring HVAC maintenance in North Central Massachusetts or South Central New Hampshire, Robillard HVAC is the call to make. Whether you need some basic care, or an entirely new system, we have you covered. Contact Robillard HVAC today and see how we can make your home cooler and safer.
 For more information contact:
Robillard HVAC
Servicing North Central MA
& South Central NH
BUSINESS HOURS
7:00AM – 5:00PM
AVAILABLE 24/7 FOR EMERGENCIES
scott@robillardhvac.com
View Our Service Areas