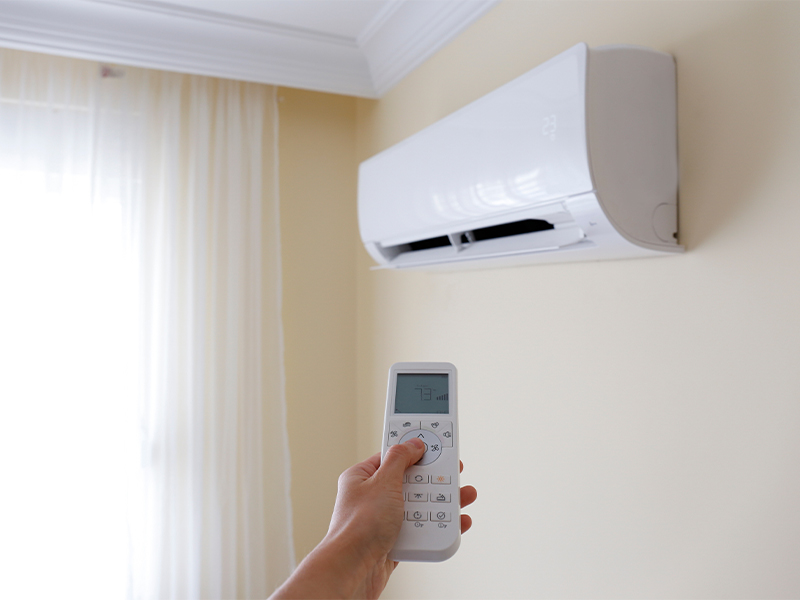 Check Your Unit's Age
While this may be the most obvious sign you need an air conditioner replacement, many homeowners overlook the role this can play. Many modern air conditioners can last around 10-15 years, and with routine maintenance this number can be extended. However, older air conditioners may not be as energy efficient or environmentally friendly as their modern counterparts. Many units produced before 2010 utilize outdated refrigerants, which can harm the environment. Expired warranties are also a sign that it may be time to upgrade.
The Frequency of Repairs
While the team at Robillard HVAC is always eager to repair and get your air conditioning system working right, frequent repairs could be a sign that your unit is on its last legs. With a new air conditioning unit, routine maintenance may be your only concern, while an older unit may need frequent repairs and part replacements. It is important for homeowners to consider how reliable their current unit is, as well as the frequency at which it runs into issues. An air conditioner replacement may be what your home needs to stay cool this summer.
Energy Bill Costs
If your energy bill has been on the rise lately, it could potentially be the result of your air conditioning unit. Modern systems, especially options like the ductless mini split systems, offer an unbeatable energy efficiency. This results in a lower cost to homeowners, and an overall lower energy bill. The SEER rating, which determines overall energy efficiency of AC units, has only gotten higher in recent years. While it was required to be at least 10 in the 1990s, many options are typically above 20 nowadays. Get started on saving money with our cooling system installation options.
Planning to Relocate?
Looking to move soon? While it might seem like it's best to leave your old air conditioner behind, replacement could benefit you in the long run. Homebuyers are very keen on the status of a potential home's air conditioning, and may look for compensation if your unit is outdated. On the other hand, air conditioner replacement can also benefit those planning to stick around for years to come. As properly maintained units can last around two decades, a new cooling system could provide peace of mind as well as increased comfort for the future.
Aesthetics and Ease of Use
Older AC units are not only incredibly bulky, but they can be noisy and difficult to work with. Luckily, modern systems circumvent all these problems and more. One need only look at the ductless mini split system to see how far cooling systems have come, as these units are sleek, stylish, and incredibly user friendly. All modern AC systems offer similar perks, allowing for a visually appealing system that is far easier to utilize and understand.
Looking to upgrade your air conditioning this summer, or need a simple repair? The team at Robillard HVAC is here to help, from new installations to routine maintenance and everything in between. Contact us today to get started on a cooler summer.
Sources Used For Article: angi.com
ROBILLARD HVAC
If you're looking for spring HVAC maintenance in North Central Massachusetts or South Central New Hampshire, Robillard HVAC is the call to make. Whether you need some basic care, or an entirely new system, we have you covered. Contact Robillard HVAC today and see how we can make your home cooler and safer.
 For more information contact:
Robillard HVAC
Servicing North Central MA
& South Central NH
BUSINESS HOURS
7:00AM – 5:00PM
AVAILABLE 24/7 FOR EMERGENCIES
[email protected]
View Our Service Areas